Get off to a good start with your contract management
With RISMA, you get a complete overview of your company's contract management. Our solution allows you to store, handle and track contracts and vendors from a central repository preventing documents from being trapped in auto-renewals through continuous alerts and reminders.
Facilitate internal collaboration
Centralizing contracts in one place keeps the process transparent for all stakeholders throughout your organization and will impact business in a positive way.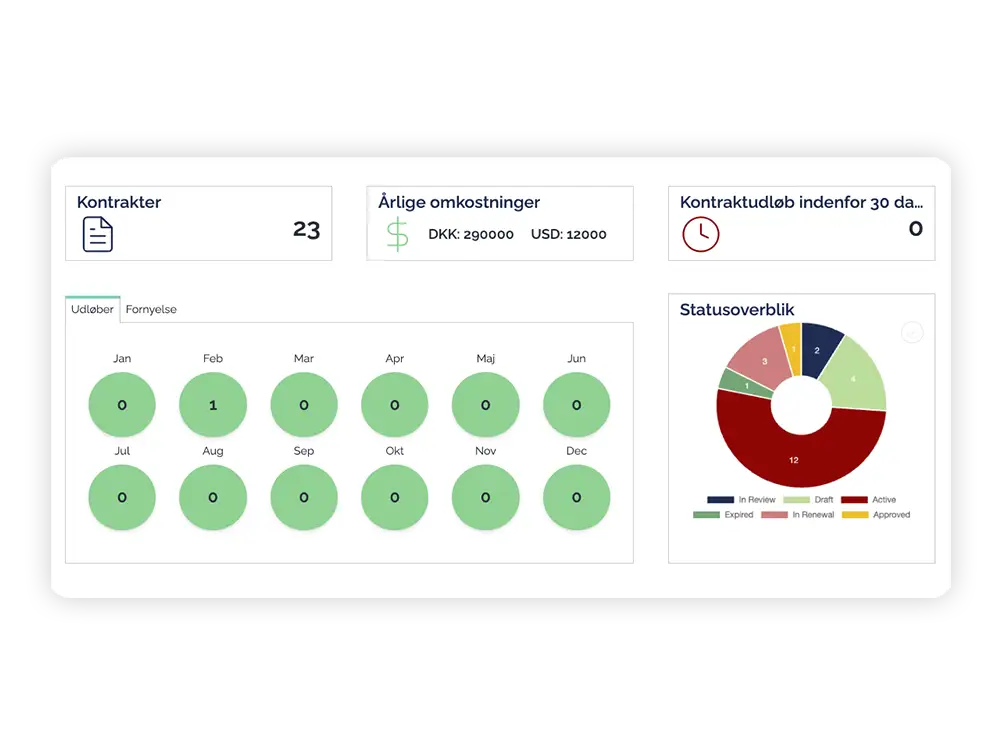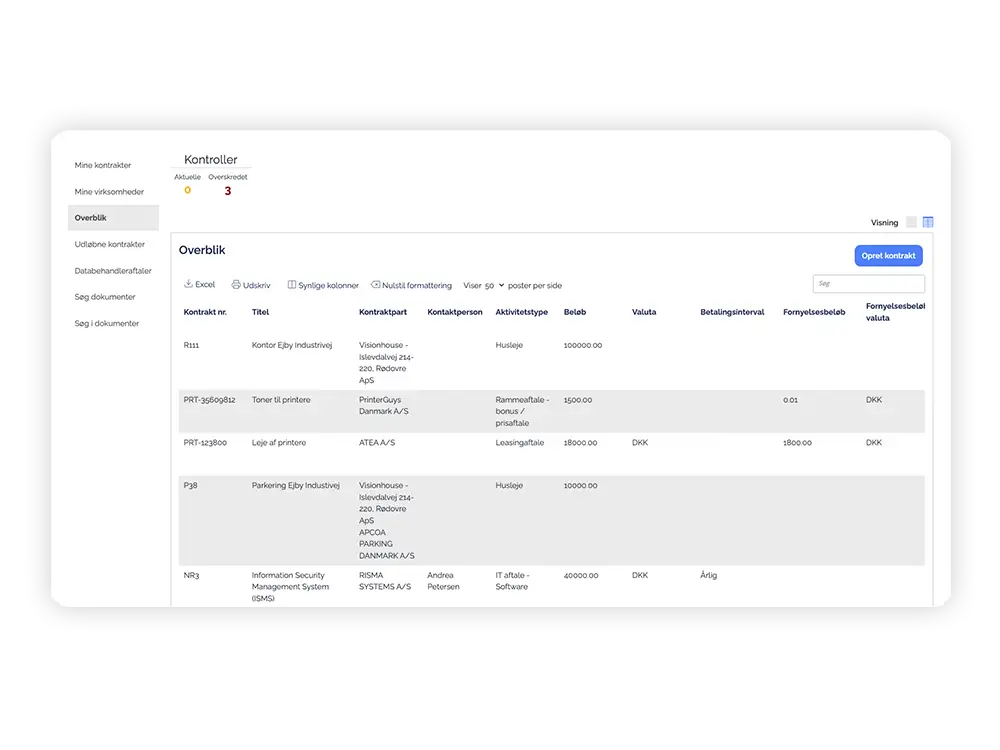 Ensure coherent contracts
Enable teams to stay on top of contract workflows and ensure successful and timely completion by creating coherent links between contracts and suppliers.
Keep track of your contract obligations
Avoid re-negotiation, poor supplier service, and weak vendor practice. Our contract management solution lets you track critical milestones and schedule notifications as needed.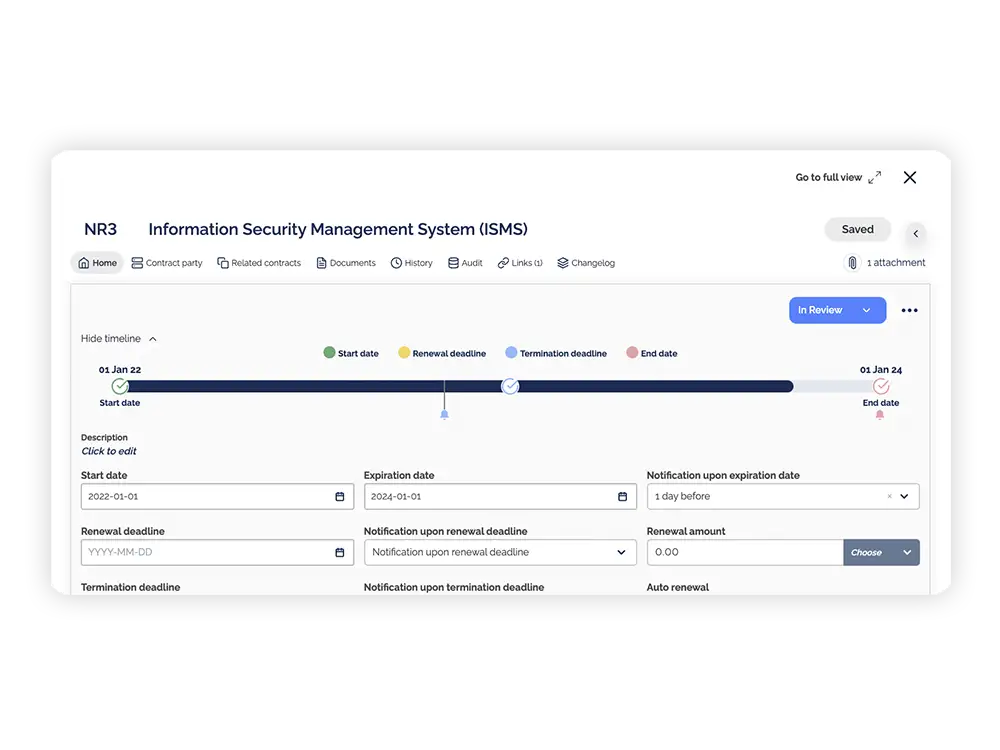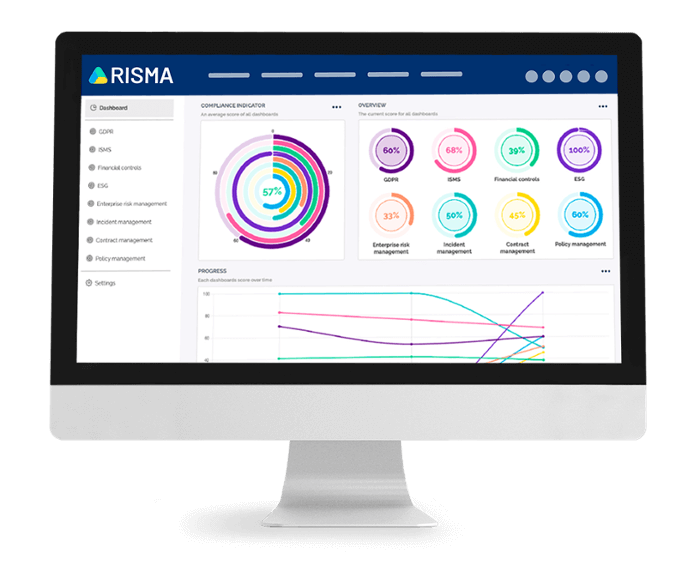 GRC Intelligence Center
Adopt a proactive approach. Stay on top of your governance, risk, and compliance, and get a complete status and performance overview across your organization.
Build confidence with board and regulators, as well as with partners and customers by establishing a strong data governance and status framework
Actively measures custom-defined KPIs across solutions, individuals, teams, and related companies
Measure GRC efforts over time by gathering historical data that indicates your compliance score and performance.
Key features
IMPORT CONTRACT DATA
Efficient import of relevant contract data that ensures task continuity so you can start working from where you left.
VERSION CONTROL AND HISTORICAL RECORDS
Stay ahead during re-negotiations and track the history of vendor and stakeholder engagement.
OCR-SEARCH
Save time with the OCR search function which allows you to search across all documents and identify keywords, and specific sentences.
TASK DELEGAION AND RESPONSIBILITY
Effective contract assignment of task delegation and responsibilities across your organization.
INCIDENT NOTIFICATIONS
Get notifications on crucial incidents for all contracts and pinned contracts that require special attention.
VISUAL DASHBOARD
Keep track of your contract lifecycle with an intuitive visual dashboard.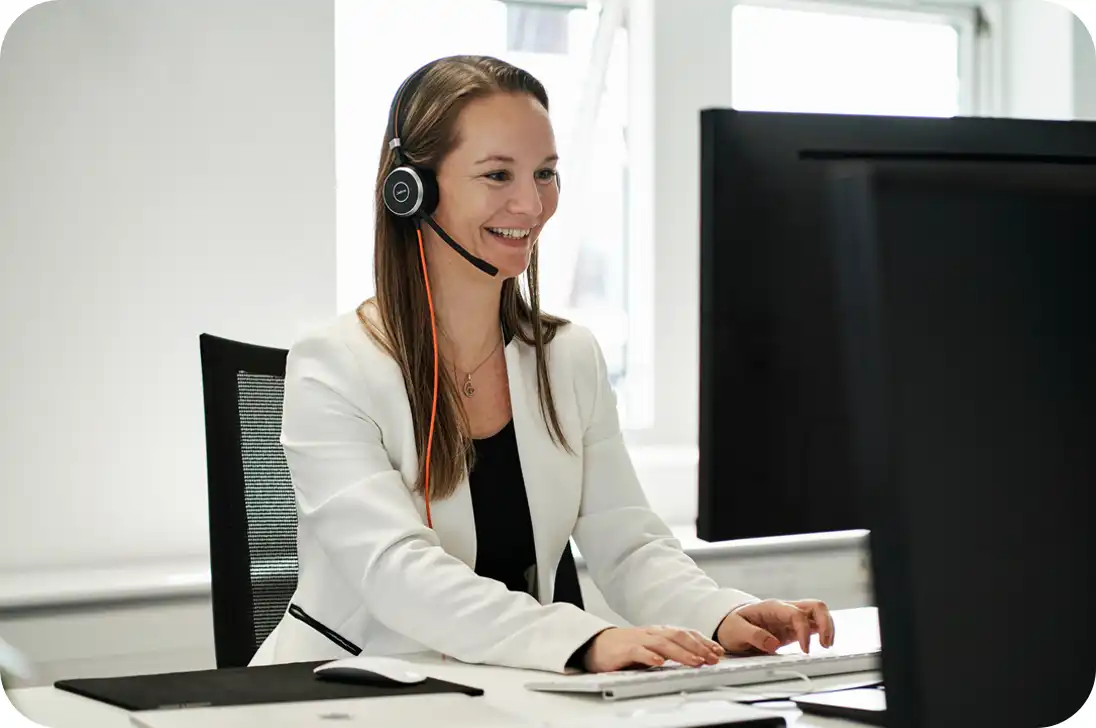 Seamless Implementation. Powerful Results
We set you up for success from the beginning. Our Customer Success team will be your trusted advisor throughout the whole process to ensure a seamless implementation and outstanding results.

We believe every customer is unique and therefore every onboarding is designed to fit your desired outcome.

See how easy it's to get started.
Get the right GRC platform consolidation
A GRC platform provides an integrated approach that powers the whole organization's performance and competitiveness. Instead of fragmented efforts and approaching issues separately, the unification of risk management, governance, and compliance creates a central nervous system, ensuring risk and inefficiency are discovered and treated in the early stages.