Bring order to your GDPR compliance
The complexity of tracking data and processes across departments and manually document everything in Excel makes the Compliance Officer's life a nightmare. With leading experts in the field of Personal Data, we have developed the industry's most advanced GDPR compliance platform helping you turn the GDPR chaos into order.
Overview with a glance
With just a glance, you'll have a business overview and know exactly what evidence has been submitted, what the status is and what's still missing and from whom.

Everything in an easy-to-use dashboard giving you visibility and transparency across the organization.
Delegate roles and responsibilities
Our platform is built to make collaboration seamless and intuitive for everyone involved, making data-collection, responsibility and task delegation more efficient.
On-demand reporting & documentation
RISMA's platform makes reporting in a snap. Unlike spreadsheets, there's no need to manually export data, reformat the information and update the report.

Instead, just click a button and the system automatically generates a customized compliance report.
Key features in our GDPR solution
EVERYTHING IN ONE PLATFORM
All the evidence and files are submitted to one place, thereby eliminating the mess of information collection and manually logging everything into the master Excel sheet.
AUDIT TRAILS – THE WHO, WHAT & WHEN
Audit trails allow you to track and manage the who, what, and when of all activities. This provides you the needed insight to analyze and improve your compliance.
BOOST COLLABORATION
Automated notifications handle the nagging for you when someone has a pending task to ensure it gets done.
RISK ASSESSMENTS
Prepare risk assessments of your processing activities to assess which measures you need to take.
SUPERVISION OF DATA PROCESSORS
Audit your data processors, so you can gain insight into whether or not they are capable of supporting your compliance work with GDPR.
CREATE AWARENESS
Communicate directly with colleagues when, for example, they need to confirm that they have read and understood new updates or tasks.
Developed in collaboration with leading experts
Our GDPR compliance software has been developed exclusively in collaboration with Plesner Advokatpartnerselskab, the leading Danish experts in Data Protection.

Plesner has designed the entire Personal Data Regulation as questions that can be understood and answered by ordinary users. In addition, they have provided content for the gap analysis tool, action plans, and control catalog.

This means that:
you get access to content that is always up to date and follows the latest action in the data protection rules
you will reduce the need for ongoing assistance from lawyers as the legal knowledge is already included in the content.
GDPR compliance
We guide you through the process step by step
Business overview
You will be helped to create a complete overview of your processing activities. The overview will be created based on the information you collect about, like data processors, suppliers, IT systems, implemented policies, processes, and data flows.
Collection of Information
Through a clear and structured questionnaire, you will be assisted in gathering all the necessary information about your processing activities. The GDPR software also enables you to delegate the gathering of information to the right employees of the organization. This ensures that it is the most competent people of the specific areas that provide the input.
Gap Analysis
Based on the information gathering, the GDPR solution helps to prepare partially automatic gap analyses for the various processing activities. This gives you an understanding of where your organization is compliant and where further mitigating actions and controls are needed.
Mitigating Actions and Controls
Through the gap analyses, the GDPR solution empowers you to establish effective mitigating actions, ensuring prompt closure of identified gaps and alignment with the GDPR. You also get help to set up controls to secure that closed gaps remain closed in the future.
Documentation
Effortlessly generate reports on processing activities, data processors, and data protection measures, including DPIA and overall risk assessments. These reports serve as essential documentation for owners, the Board of Directors, the Executive Board, and, notably, the Danish Data Protection Agency
What our Customers say
"I have great respect for Plesner, and they were deeply involved in developing the tool, so this was in fact our guarantee that all the legal aspects were in place. Thus, if we were to take our starting point here, we would become compliant and avoid surprises to as great an extent as possible."
Marianne Bo Krowicki
DPO in Brøndby Municipality
"RISMA is able to turn a rather unwieldy subject with a lot of complex legal aspects into a simple, guided process. It takes you by the hand and facilitates you to complete tasks in a clearly defined order, and after you have gone through this, you are compliant and can document it right down to the smallest details. And going forward, RISMA aids you in staying compliant. It is tangible, concrete and – when all is said – impressively simple."
Dennis Østergaard
CIO in SKY-LIGHT
Implementation of the GDPR solution
Our GDPR compliance solution is developed with an intuitive user interface, making it is easy to work with. However, as with many other IT solutions, help may be a necessity to ensure optimal implementation in the organization.

To get the best possible start, our Customer Success team is ready to help your organization get started with a well-organized process. You also have the possibility of receiving ongoing support, so you get the most out of using our solution.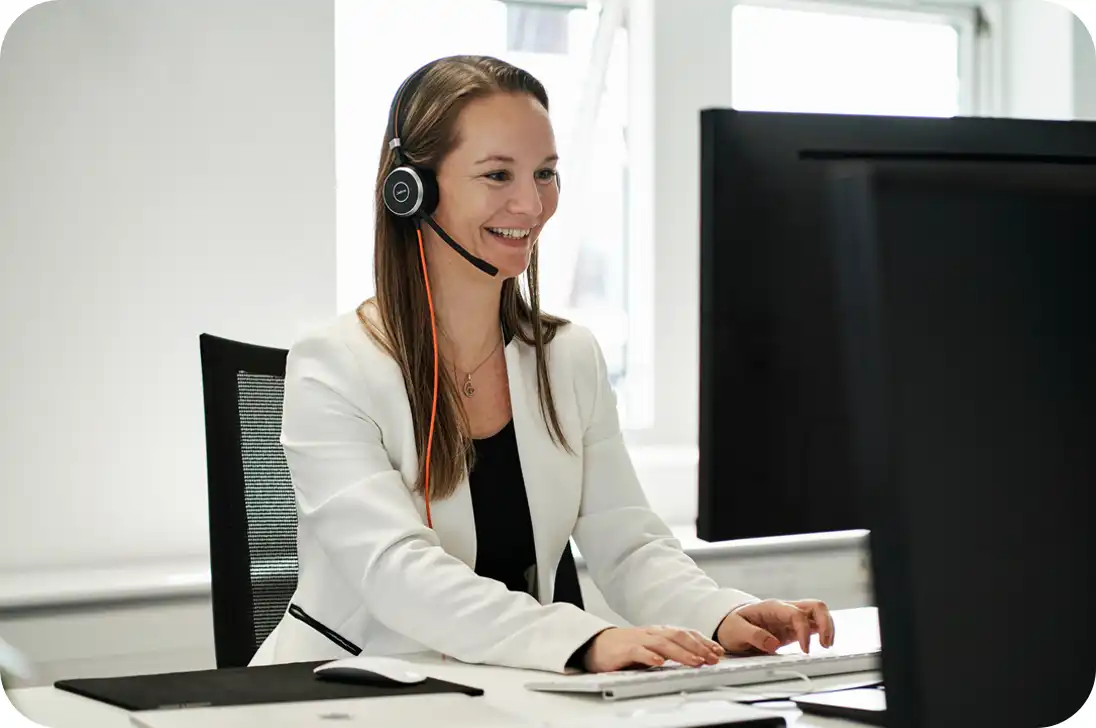 A GRC Platform To Bring The Organization Together
Power your organisation by connecting data, teams, action and reporting in an integrated GRC platform.

Whether you deploy one, two, or all our solutions, RISMA GRC platform provides great value by boosting collaboration, increasing visibility, and saving time for everyone involved.
FAQ
How does the GDPR impact my organization?
The GDPR covers a wide range of obligations. Below are just a few of the essential aspects:
Your organization must be able to document that all its processing of data is done in a legal manner.
Your organization must keep a record of all its processing activities.
Your organization must ensure - and be able to document - that people, whose personal data you are processing, have been informed about what you process and how you do it.
Your organization must be able to document what technical and organizational measures you have taken to ensure an appropriate level of privacy safety.
Your organization should be able to document that data processors are audited to ensure that they support your compliance with the regulation.
‍
How can compliance be a competitive advantage?
By the help of our GDPR software, your organization can comply with the EU General Data Protection regulations. Your organization's compliance with GDPR does not only have an impact on data protection, but also on your understanding of how data flows in the organization.

The compliance solution can help you reach every nook of the organization - and may even give you an even better insight into your organization than you already have. Thus, using the GDPR solution can ensure that you comply with the regulation, but also be used to optimize your business.

In addition, your GDPR compliance gives your organization a competitive advantage as it shows that you are taking data protection seriously. It can even be used as part of your marketing.

Lastly, compliance with the General Data Protection Regulation makes it easier to obtain different standards such as ISO certifications or certification from IT accountants.