Aligning the Organization
Whether your goal is to minimize the company's information security risk, raise internal awareness about compliance work, or align governance and sustainability efforts across teams and divisions, getting there can feel overwhelming and frustrating. Working with multiple single-point solutions to reach these goals will just add another layer of challenges your company could be without.
Instead of managing all your governance, risk, and compliance efforts in separate systems, we have gathered everything you need in one unified GRC Suite. The suite provides all the necessary tools for any SMB and Enterprise to enable and manage governance, risk management, and compliance activities, and thereby create a solid foundation for better business planning.
GRC Intelligence Center
Adopt a proactive approach. Track the status and progress of your GRC efforts measured against KPIs that are relevant to your business. Build confidence with board and regulators, as well as with partners and customers by establishing a strong data governance and status framework.

As part of the suite solution, you get access to our GRC Intelligence Center, which provides data insights you can rely on in a convenient and aligned way. By connecting the efforts to get people and teams aligned with one point of GRC source, you can ensure that everyone bases business decisions on the same insights, reporting and KPIs.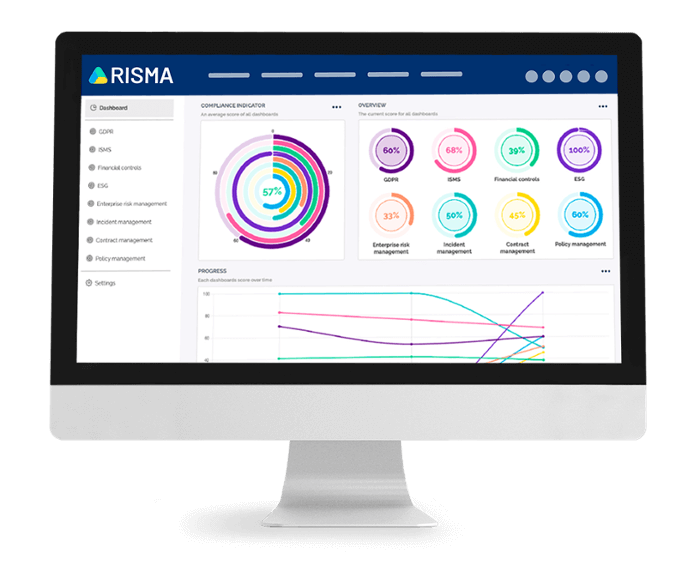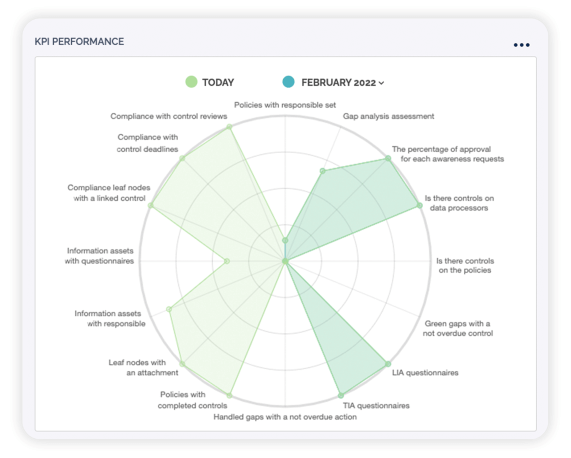 Data insights – all in one place
Access all KPIs across solutions, individuals, teams, and departments
Get actual insights about pending requests and low compliance levels
Insights data are delivered in real-time
Compliance score and progression over time
Measure the efforts through custom-defined KPIs. You are in charge and get to decide the KPIs and level of ambition
Accumulates historic data from the time of implementation
Identify and respond immediately to non-compliance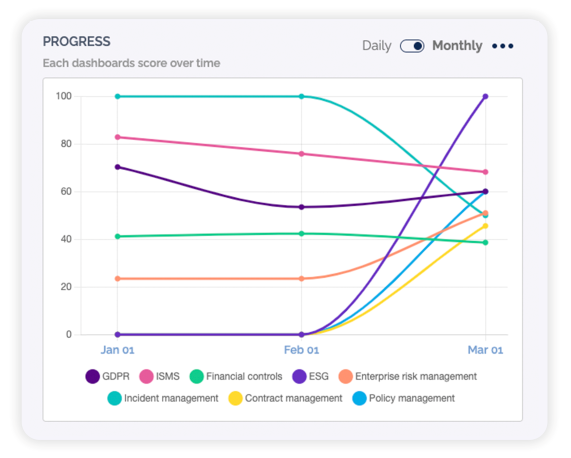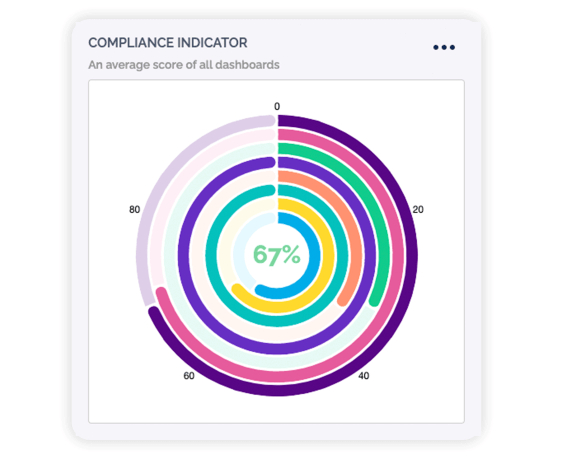 Effective GRC status reporting
Effective status reporting to the board, management, and authorities
Share and compare with all internal and external stakeholders
The 8 Pillars of the GRC Suite

GDPR & Privacy
Fulfill all your regulatory obligations with compliance software, and eliminate endless manual work.
ISMS & ISO 27001
Systematize your information security and achieve full ISMS compliance – including visual overview, real-time monitoring, built-in risk assessment and seamless reporting.
ESG & Sustainability
Turn social promises into reality by efficiently managing all ESG-initiatives across the organization in the suite. Track goals, setup controls and easily report progress and status with on-demand reporting.
Risk Management
Define, assess, analyze and mitigate your organization's risks and turn your insight into strategic assets.
Internal Controls
Effortlessly automate, document and report all your controls - including assessment, mitigation and monitoring.
Vendor Management
Get the most out of your contracts and negociations. Facilitate internal collaboration, enable teams to stay on top of contract workflows and ensure timely completion.
Policy Management
Simplify the policy lifecycle with online distribution, signatures and tracking to ensure that all employees always are up to date and following actual standards and requirements.
Incident Management
Create a uniformed approach to incident management to ensure that employees comply with company policies and guidelines in case of an incident.
Based on Expert Knowledge, and Best Practice
Teaming up with leading knowledge partners across solutions gives you access to more flexibility, security, and compliance readiness. Our partnerships run across legal, auditing, and financial controls that allow you to get access to content that is always up to date, and that follows the latest action and regulations.
The know-how is all translated into clear processes that give you the best practice needed to do your job with the security that there are no gaps or lose ties. Everything is based on the best standards.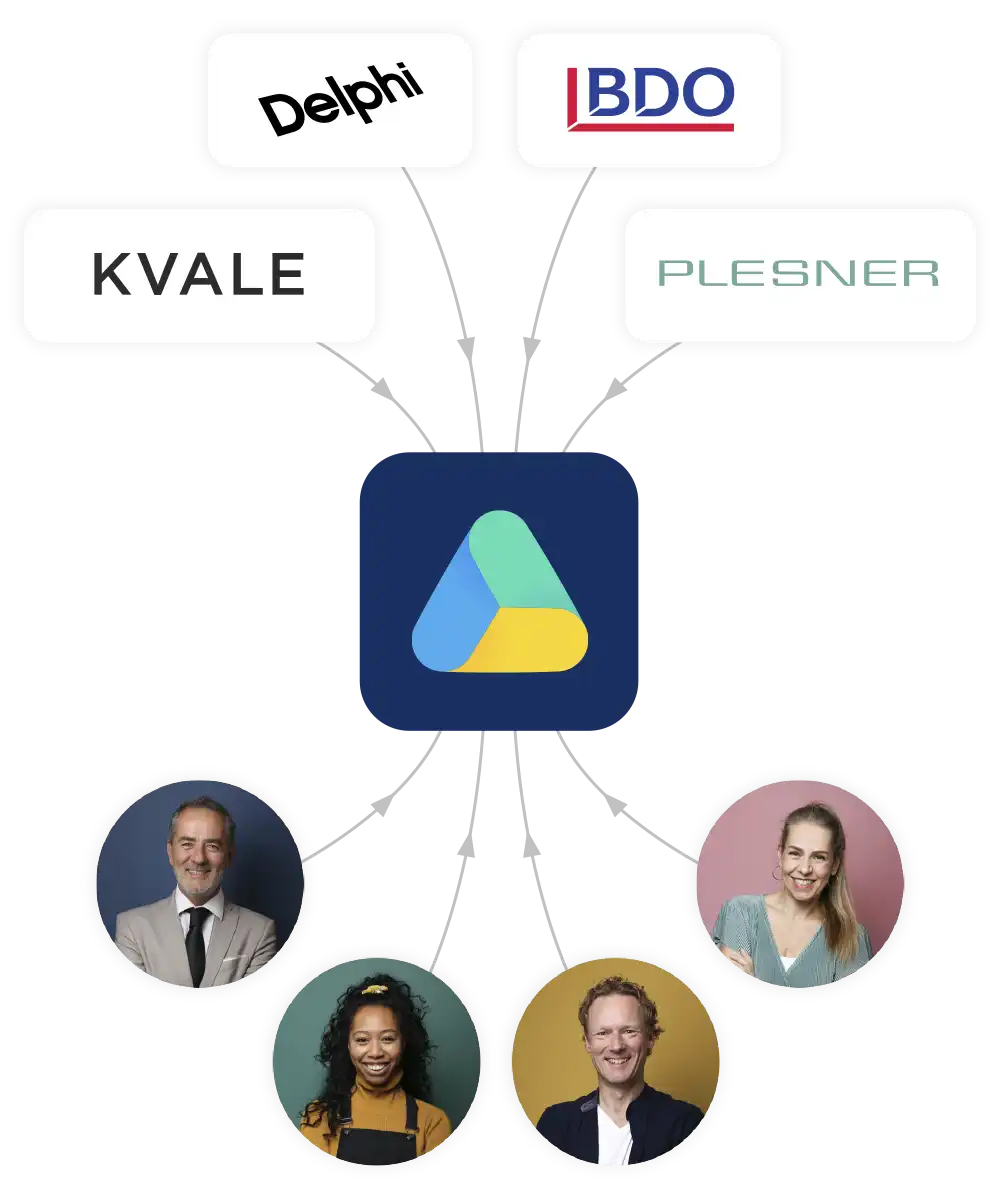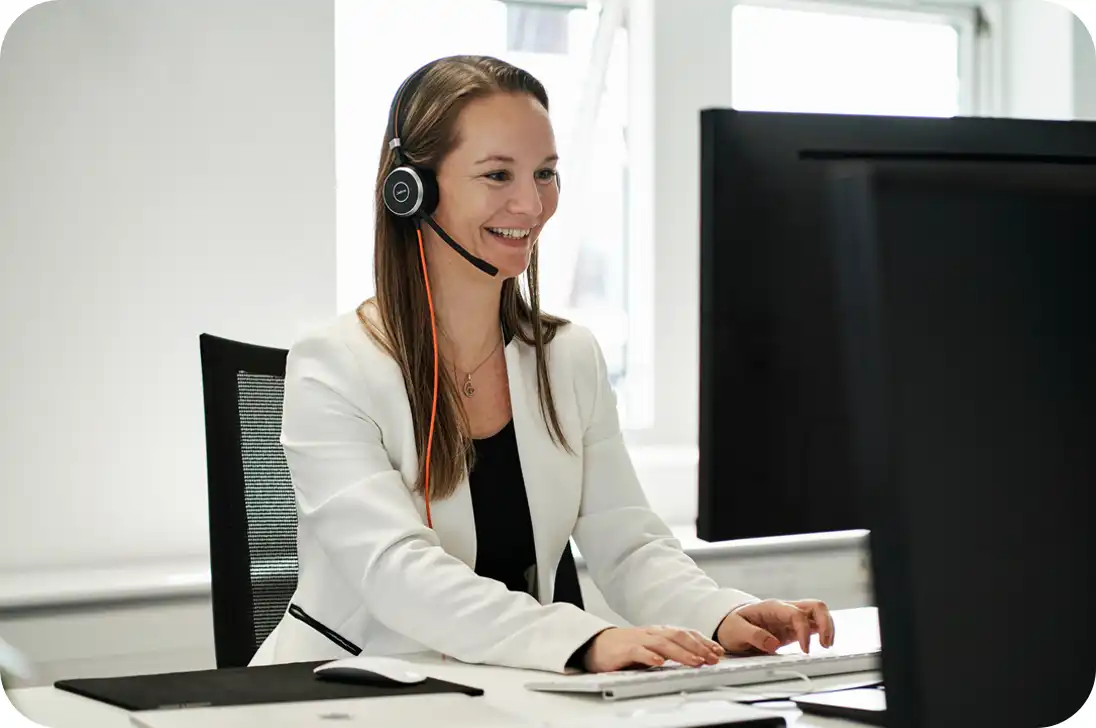 Seamless Implementation, Powerful Results
We set you up for success from the beginning. Our Customer Success team will be your trusted advisor throughout the whole process to ensure that the implementation is seamless, and the results are outstanding. After many implementations, they know best practices and what it takes to ensure a successful implementation process.
They will also provide ongoing support during the implementation phase to ensure that you get the most out of your solution. We believe every organization is unique and therefore every solution we provide must be as unique.

See how easy it's to get started.